Andrew here from BBF,
These beautiful, clear winter days are perfect for cycling. Not too hot and that cool breeze makes long rides so enjoyable. But with this sunny winter weather comes shorter days so I am not getting out as much as I'd like.
If you're like me and your bike is having a bit of downtime, winter is the perfect time for a service.   And to make things easier, we have the BBF Winter Service Special for you.  Get a GOLD service for the price of a SILVER service. That's a saving of $70.*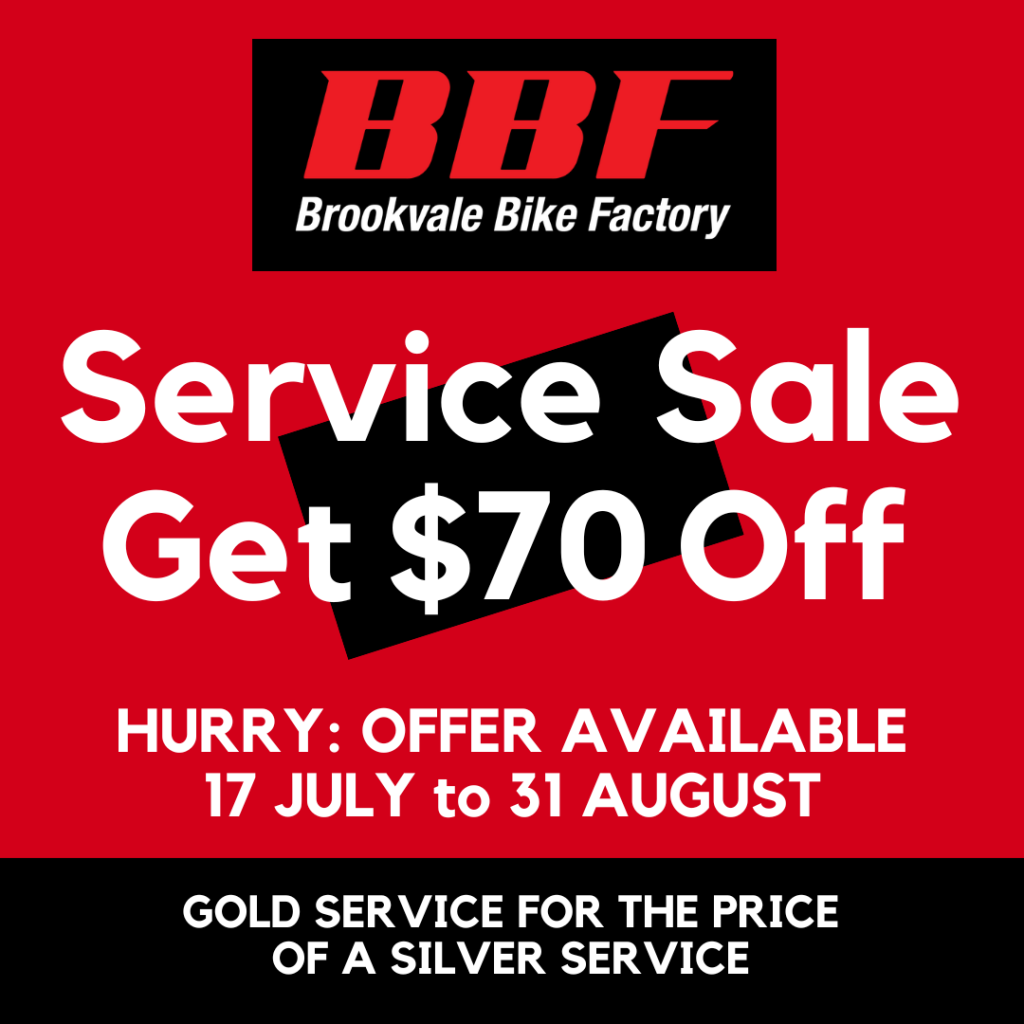 Here's the deal:
Our most popular GOLD service package (valued at $199.99) for the price of a SILVER package – ONLY $129.99*.

That's a $70 saving for you.   

But if you are interested, please reply or call us NOW as we have limited workshop spaces and you must have booked in before the end of August 2023.  I can't stress this enough as there's already a bit of a wait for service bookings.
Our GOLD service is a very popular option for keeping bikes in top shape.

This includes:
Check over the bike for any damaged or worn parts
Lubricate chain
Lubricate components
Adjust brakes
Adjust gears
Degrease chain on bike
Adjust and re-grease steering bearings
Adjust bottom bracket bearings
Adjust wheel bearings
True and tension wheels in the truing stand
Torque set all nuts and bolts
Check and inflate tyres
Test ride
For more information on how bike servicing at BBF works and why servicing is so important, click here.

If you like the look of this deal, call our VIP Service Hotline on 9907 3500.  This is the quickest and easiest way to book a service with us. We'll find a time that works for you and get you back on your bike ASAP!
Stay safe,


Andrew

*Not in conjunction with any other offers and only valid on services booked from Monday 17th July 2023 – Thursday 31st August 2023.