Bikes for the Whole Family
Remember your first bike? The sense of freedom and adventure? The thrill of moving faster than your feet could carry you? We want every kid to have a great first-bike experience, and a great experience with every bike after that. That's why every model in our kids' bike collection is made to inspire a love of the two-wheeled life, from bikes with stabilisers to performance mountain bikes for kids.
All our kids bikes are fully assembled and safety checked by our expert mechanics.
To get a good idea of what size bike is right for your child, use our size chart here. This can determine the appropriate wheel diameter, which is how bike companies tend to talk about the size of their bikes. 
All our kids bikes are correctly sized and fitted to your child for maximum safety and comfort.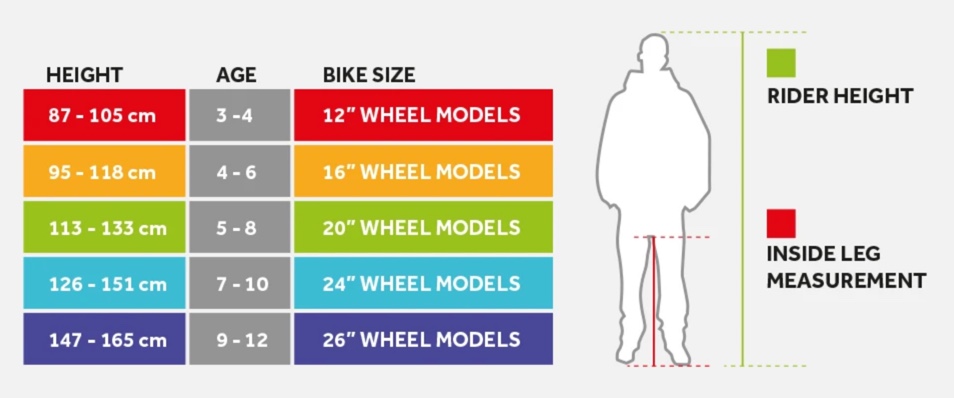 TIP: If the bike is a surprise, you can take along your child's inside leg measurement. While they're standing up with feet together, use a ruler or tape to measure from their crotch to the floor.
Please note: At BBF we have a huge range of Trek bikes in all models and colours.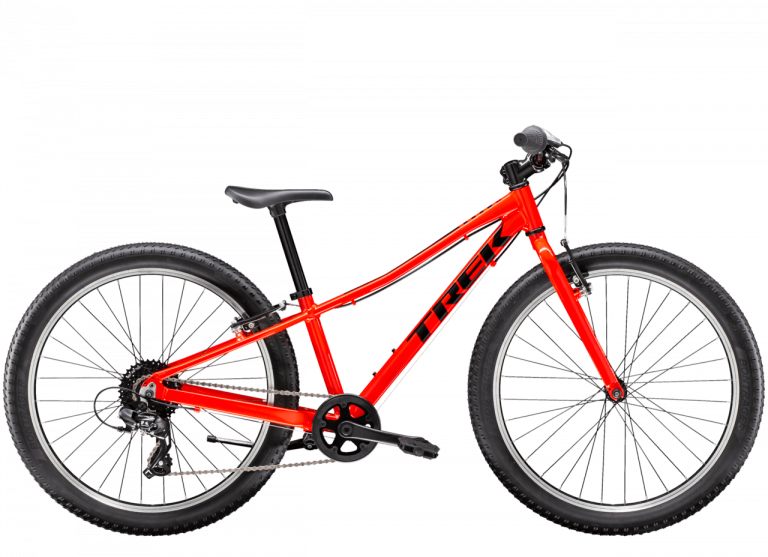 The Trek Precaliber comes in 4 sizes (12″ to 24″) for kids aged 3-12. This range is perfect for practising turns in the driveway, racing down the pavement and taking a family spin around the neighbourhood. Wide, stable tyres and a light, easy-to-handle frame give kids the confidence to pedal across the garden and down the occasional gravel path.
Precalibers and all of their parts are designed specifically for kids. They're lightweight, built to hold up to rough and tumble play, and have size-appropriate grips, levers, pedals and saddles.
Range starts from $309.99
The Trek Marlin is a great entry to mountain biking for children, suitable on light trails. It's durable, versatile, and easy to accessorise.
Marlins come in seven frame sizes to suit riders of any height, making them perfect for bigger kids. The smallest sizes even come with short-reach brake levers and narrower handlebars that give smaller riders better comfort and control.
Range starts from $799.99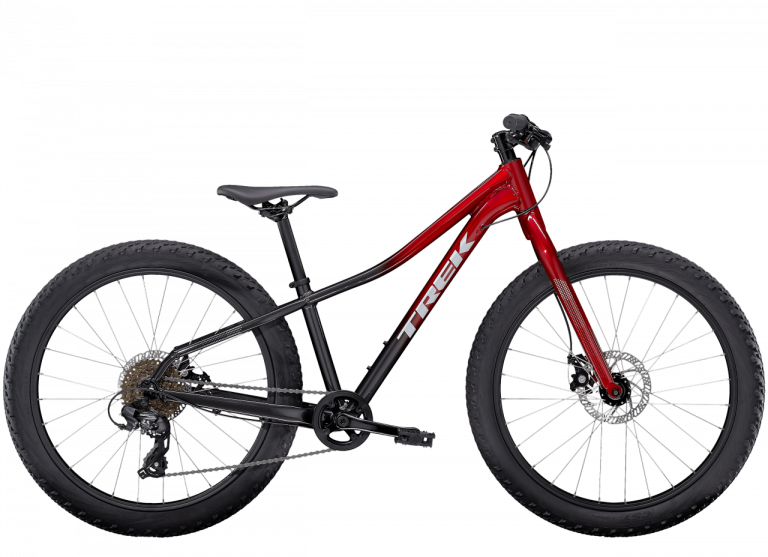 The Trek Roscoe is a perfect choice for kids to build confidence on the trails.
Built from the ground up specially for kids, the Roscoe 24 is a fun-loving bike that's grippy and easy to control, thanks to its large plus-size tyres.
Range starts from $769.99