If you've had your eye on an e-bike, this could be the one for you. Perfect for a morning beach trip or ducking down to the shops.  With up to 65km from one charge, this bike will take you where ever you want to go!
Simply put, the Townie Go! 7D is our FAVOURITE bike to ride.  It is incredibly comfortable and fits its zippy e-bike power into a slim and stealthy design.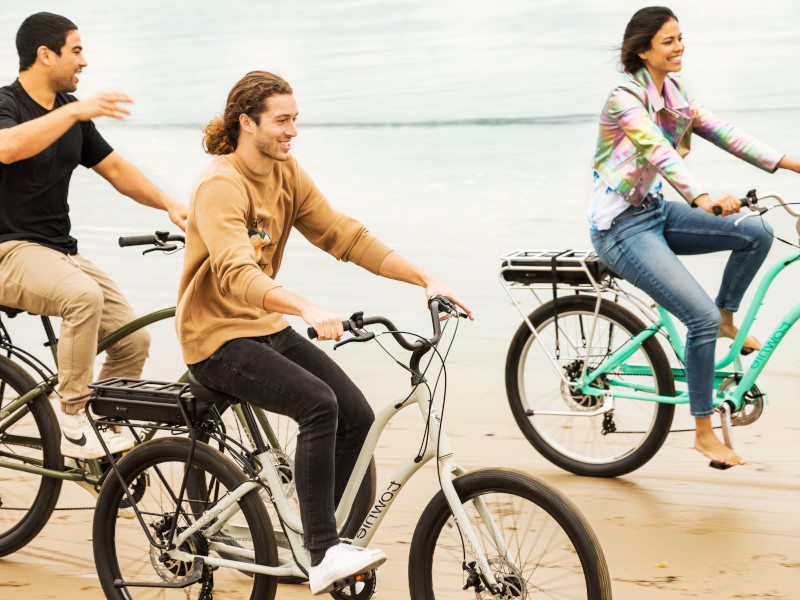 Perfect for your first e-bike
Lasts up to 65km on one charge
Electra Flat Foot Technology® for a comfortable, relaxed riding position
Like all new BBF bikes, comes the free UNLIMITED Silver Servicing for the first 12 months
SafeFit™ Ride safety check
Delivery available (charges apply)
And at only $2,399 the Townie Go quickly pays for itself if you're thinking of replacing a second car with this super fun ride
New sizes and colours arriving daily. Don't miss out, reserve yours today
The best way to get your hands on one of these is to fill out the order form here with your details and the model you are after.  A 10% deposit will secure it as YOURS.
Or pop into the shop anytime. We'd love to show you around the Townie Go as I'm confident you'll be as surprised as we were with what this bike has to offer.