Andrew here from BBF – I can't believe we are thinking about Christmas already.
It's less than 2 months away so if you're thinking about a bike under the tree this Christmas, now is the time.
Trek's kid's bikes are designed and built specifically for little people. They're strong, stable, and lightweight which makes them safer, super fun and easy to ride.
DON'T RISK A BIKE IN A BOX
No one should ever be assembling a bike from a box – especially not on Christmas Eve.  This is a job for bike mechanic experts. 
All bikes at BBF are fully assembled and safety checked by our team of mechanics.  The only thing left for you to do is put a bow on it and hide it somewhere. 
GIFT STORAGE:
A new bike is hard to hide and prying eyes can ruin their own Christmas surprise.  If you want to get in early, we can store your new bike for you until the Saturday before Christmas (the 23rd). 
A lot of local parents, pick up a few days before and then keep it locked in the boot of the car until their youngsters have gone to sleep on Christmas Eve.
---
NB: Don't wait. Popular colours sell out quickly
---
BBF CHRISTMAS BUYING TIP:
There's nothing better than the surprise of a new bike. But how do you get a perfect-fitting bike for your child without them knowing?

All we need to fit your child's bike is their inside leg measurement and height. 

To help keep it a secret, you might need to tell a white lie. Maybe say you're buying them some new trousers. They won't be disappointed when it turns out to be a bike instead!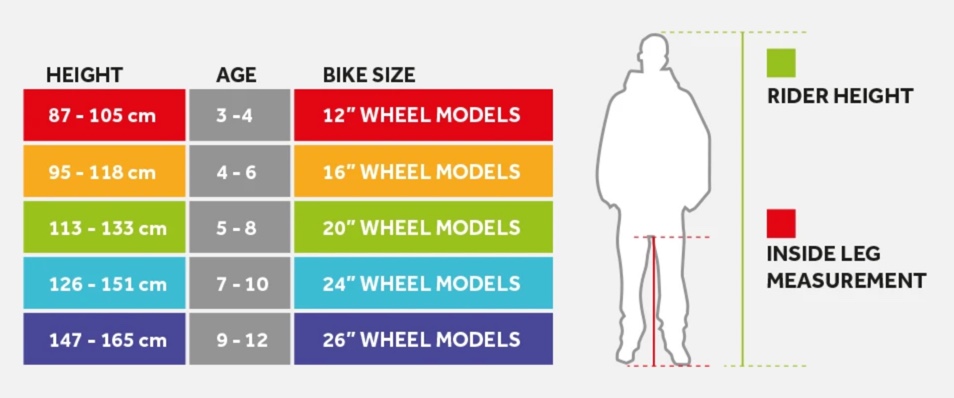 I can't guarantee any of these kid's bikes will be left in stock by December, so don't leave it until the last minute. 

All we need is a 20% deposit and I can put the bike aside for you. 

Looking forward to seeing you instore soon.

Stay safe,


Andrew