I hope you and your family are well.
If you're lucky enough to be escaping the rain and are taking your bike somewhere dry,  I've put together some travel tips to make it easier for you to get your bike from place to place.
ROAD
An important thing when travelling with bikes on the back of your car is to remember that you will need an additional licence plate.  These are available from Services NSW and are worth getting because if you get caught without one, the fine is not nice.Another tip I'd like to share if you are using a rear bike mount is NOT to use it for your e-bike.  I know a lot of brands say they can carry an e-bike, but given the increased weight, I don't recommend it.
TRAIN
Bikes are allowed for free on any Sydney metro trains, intercity trains, and light rail, as long as they don't obstruct other passengers. On regional trains and coaches, bikes must be booked in advance as they are classified as checked luggage.If you are travelling to Newcastle, take note; they aren't too happy about bikes on trains up there so unfortunately, only fold-up bikes are allowed on the Newcastle light rail.BUS
Sadly for us Northern Beaches folk, bikes cannot be taken on-board any buses around here.  But if you're heading to Canberra, the buses have a bike rake up the front so it is super easy to get around.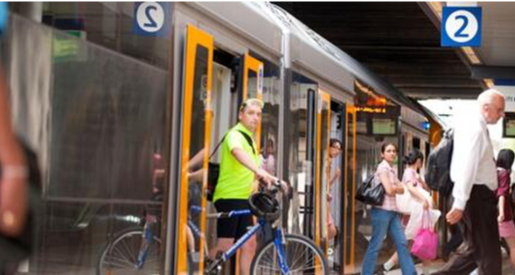 FERRY
Bikes are allowed on Sydney Ferries for free at all times. Manly ferries even have their own special storage areas for bikes.
FLIGHTS
If you're planning on jetting off with a bike, you'll need to have it packed in a bike box or bag. These can usually be purchased at the terminal before your flight (although you should check with your airline beforehand).While a hard bike case or lighter bike bag offers great, reusable protection for your bike, if you're on a budget or won't be travelling often, a big cardboard box will do the trick.  If you need a cardboard bike box to pack your bike in, pop into the store and we are sure to have one for you to take.  Just don't forget to pack your tools so you can put the bike together again at your destination.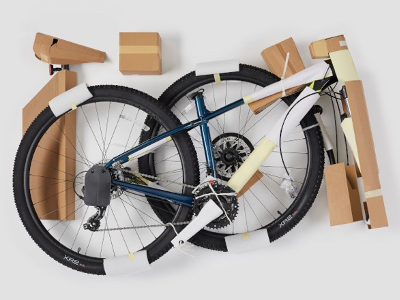 And if you're looking for some inspiration for beautiful places to ride your bike these holidays, check out the E-biker Diary.  It's full of amazing photos and maps of the best rides.  Well worth a look.