Andrew here.
Your safety is the most important thing to us here at BBF. Our SafeFit™ page has a lot of useful resources but I want to also reiterate our top 4 tips here to make sure you are riding safely.
1. Always use bike lights: Night and day
Bike lights are not just for night-time. Every time you ride, you should use lights to give you the best chance of being seen by everyone around you.
When using flashing daytime lights, you are 240% more noticeable to drivers than a rider without lights. In these times where drivers are more distracted than ever, that difference is impossible to ignore.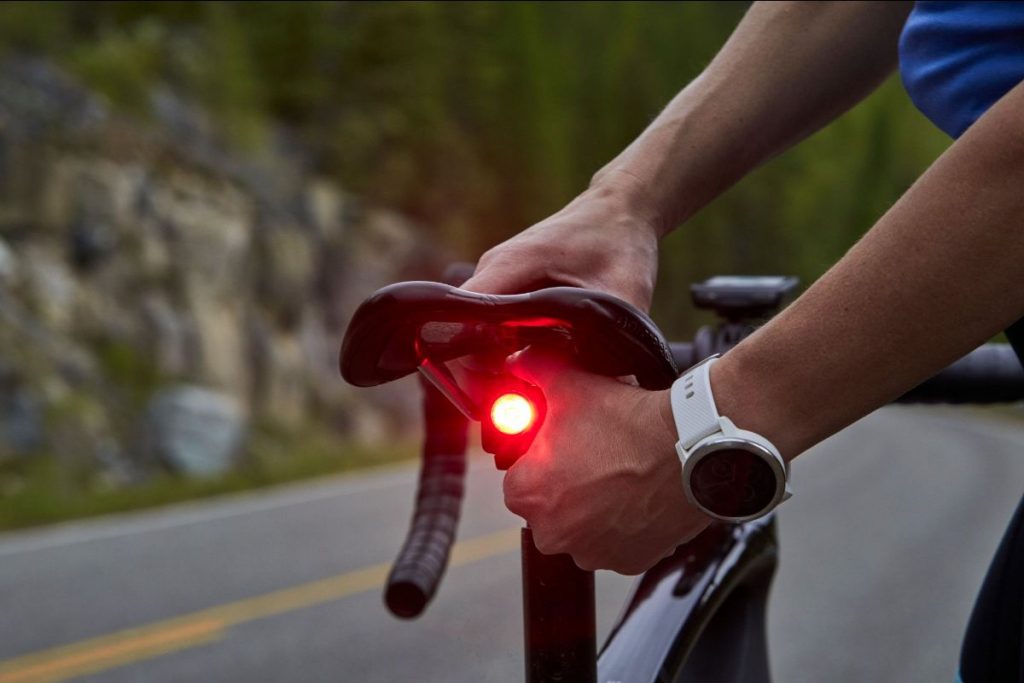 If you're looking to get your hands on a quality, affordable set of daytime running lights, I recommend the Bontrager Ion 100 R/Flare R Light Set. These are USB rechargeable and clip off easily when they need to be charged.
2. Wear a correct fitting helmet
To make sure your helmet fits to your head shape, measure the circumference of your head with a cloth tape measure or string. Make sure you measure horizontally across your brow and above your ears.
Below is a handy sizing chart to help you: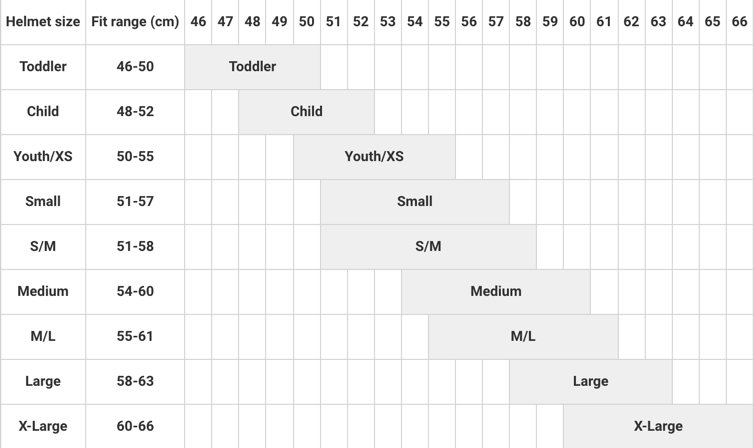 Helmet manufacturers generally recommend replacing your helmet every 3 years. If you're looking for a high quality replacement, I recommend checking out the Bontrager Solstice Bike Helmet.
3. Do a quick check before every ride
While every bike from BBF is put through our comprehensive safety checks before leaving the store, it's important you do a quick inspection yourself before every ride as things might move around over time.
This check shouldn't take more than a few minutes, and will go over 5 key areas of your bike:
1. Rear wheel
2. Seatpost/Saddle
3. Crankset
4. Handlebars
5. Front wheel
Click here to watch how to do this quick check yourself.
4. Practise safe braking
Safely braking is something many people don't think about until it's too late. Understanding how your brakes work and how to use them in different scenarios is really important.
I strongly recommend practicing these emergency braking drills on your new bike:
1. Start at a low speed
2. Using both brakes, gently squeeze the brake levers until you stop.
3. Increase your speed as you gain confidence. Be careful, the front brake will feel stronger than the rear.
Remember, gently squeeze both your brake levers together. Never grab the brake levers suddenly.
If you have any other questions about safety or cycling in general, please email me anytime.